Chestatee Pathology Associates, PC is a private pathology group headquartered in Lawrenceville, GA. Founded in 2004 by John Cochran, MD soon after the completion of his residency in anatomic pathology at Emory, the group over the years became known to its clients for its pathologists' expertise and their exceptional service. In 2019 Dr. Cochran stepped down as a CEO of Chestatee to become a Chief Pathologist for one of the world's leading clinical trial laboratories. However, the culture he had created has positioned the company to continue expanding its services to clinicians seeking timely and definitive pathology results, or pharma companies needing a reliable clinical trials partner.
Currently composed of nine pathologists, each with experience of at least ten years post-residency, the group also staffs a diverse spectrum of practice settings: hospital labs, independent labs, FNA clinics, physician office labs, and contract research organizations (CROs). Chestatee is one of the few practices in the country utilizing telepathology for daily quality assurance reviews. Chestatee's pathologists consult with healthcare industry experts on issues and trends in laboratory medicine as well as research and development of novel testing methods for commercialization.
The strength of our company is derived from its focus to provide timely and definitive biopsy results across the following specialties:
Gastroenterology
Dermatology
Urology
Podiatry
Gynecology
Nephrology
Otolaryngology
Pulmonology
Endocrinology
Neuromuscular medicine,
Neurology, and Neurosurgery
Hematology
Plastic Surgery
Expertise in Pathology
Second Opinions
Legal Consults
Clinical Trials
Exceptional Service
TC Purchase Options
Comprehensive list of In-Network contracts
Connectivity with most EMRs and LIS systems
Most cases reviewed and reported within 48 hours of receipt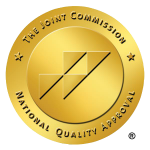 Chestatee Pathology Associates PC is accredited by
Joint Commission Accreditation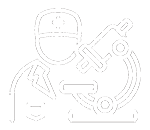 If you're looking for pathology services and need more information, contact us today.
info@chestateepathology.com